IVEGA Learning Centre – a small and specific English language school, focused on a variety of age and interest groups that have a common goal – mastering the English language, one of the primary verbal international communication tools – and thereby raising the possibility of:
further educating themselves, studying and comparing information, reading literature directly from the sources and critically evaluating the material read without a necessity to have the content further interpreted, clarified, and possibly manipulated 
confidently communicating at work and travel in an English-speaking environment, and
learning to tolerate different opinions, attitudes, and beliefs in interaction and open communication with other cultures.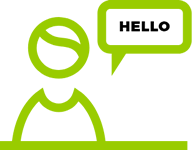 Teaching the English Language
IVEGA Learning Centre organises short-term and long-term off-line (face-to-face) English courses on school premises but also provides on-line courses in the virtual environment, using a variety of communication platforms such as SKYPE, ZOOM, MICROSOFT TEAMS and others. Read more…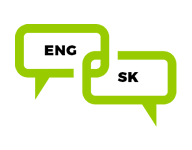 Translation
Services
The IVEGA Learning Centre also focuses on translation.
The most important criterion for good quality translation is not – as many may wrongly suppose – only an excellent knowledge of the English language. It is primarily the expertise and experience of the translator and their knowledge of the subject to be translated. Read more…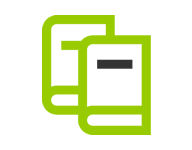 Language
Bookshop
Language teachers are an invaluable source of information and advice to their students. Based on their own experience, they can advise students on language study materials. Our language centre also works as a language bookshop, where students can order various dictionaries, grammar and vocabulary books and other supplementary materials. Read more…

Take notes in the calendar
September 2022
Enrollment for language courses 2023/2024
From 4h to 14th September 2023, you can arrange a personal meeting with us on working days by phone at 0905 212 417 or by email at gtroskoo@ivega.sk. Come to talk to us, take a placement test, and sign up for a new language course. Until the 14th of September 2023, it is also possible to enrol in courses electronically.  We will send you an on-line form and all the instructions compliant with the general terms and conditions applicable to the current academic year.  
We have redesigned some English courses and have a few hot tips for you!
Our new selection: 
General English and Professional English lessons tailor-made to suit the specific needs of our clients
Advanced Conversation lessons with a native English speaker to maintain clients' language responsiveness
Classes for the public will start on 18th September 2023, according to the new schedules. They will take place in person (off-line) on the premises of the language school at 27 Letna Street, the 1st floor, or virtually (on-line), depending on the type of course.
The courses in the winter term 2023/2024 will start on 18th September 2023 and finish on 31st January 2024. The Winter/Christmas holidays at our school are planned from 23rd December 2023 to 7th January 2024. 
The courses in the summer term 2023/2024 will continue from 1st February 2024 and finish on 30th June 2024. Spring break is planned from 26th February to 1st March 2024, and the Easter holidays from 28th March to 3rd April 2024.
No lessons will be provided at the school between these dates.
Teachers can only be teachers when there are students who want to be students.
Without a question, an answer is experienced as manipulation; without a desire to learn,
the offer to teach is easily felt as oppression.
Henry Nouwen, Seeds of Hope
Our Story
The English language centre IVEGA Learning Centre was founded in 1993, initially as a story of two university teachers who wanted to break free from the obsolete education system based on the oppressive way of exchanging information between teachers and students without any real personal feedback and more profound sense or motivation on both sides of the educational process.
We are one of the smallest and oldest language schools in Košice. We focus exclusively on teaching the English language and other activities associated with this language.
Our school has an atmosphere that is quite unique in what can be called a specific and family-like school character. We know all our students personally by name and frequently even the whole family story. At our school, we teach adults in public courses or their companies, and also children, so it often happens that we teach both parents and their children and get to know the whole family. We make all efforts to maintain high-quality learning in a friendly, modern and informal environment.
Our team
Since its opening, the school has collaborated with highly qualified Slovak and foreign lecturers from English-speaking countries. For our teachers, English is not only work but also interest. During the existence of our language centre, several lecturers from the United States, Canada, England, Scotland, Northern Ireland, and Australia have worked in our school. Through a combination of learning with Slovak and foreign lecturers, starting at >beginner< level up to full conversation classes with a native speaker at >upper-intermediate< or >advanced< level, a mastery of all essential language skills can be achieved really fast. There is no doubt that the presence of a foreign lecturer at a school is of great benefit to both students and other Slovak language teachers. A native speaker can motivate them to work hard on their skills and self-presentation and the active use of their language skills.
For the academic year 2023/2024 the following teachers will be at students' disposal at our language centre:

Mgr. Ing. Gabriela
Troskóová
Manageress
Position:
Founder, Owner and Principal of the language centre
Senior Slovak Lecturer
Education:
Bachelor of Arts degree from the Faculty of Philosophy at Prešov University in Prešov, specialising in the English Language
Master of Arts degree from the Faculty of Philosophy at Prešov University in Prešov in Modern Non-Slavonic Philology, English Language and Literature
Post-graduate diploma in the field of Professional Terminology and Translation – Law, Economics, and Technology at the same university
Master of Science degree from the Civil Engineering Faculty, the Technical University in Košice in Building Structures
Holder of two Cambridge certificates
Experience:
Gabriela has been working in the educational sector at various levels since 1987, teaching English to various age categories, ranging from children aged 8 to adults aged over 60.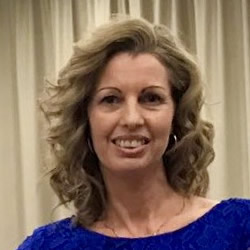 Georgina
Williams
Senior lecturer
Position:
British Native Speaker, Senior Foreign Lecturer
Education:
After completing King Ecgberts Secondary School in Sheffield, Georgina went on to pursue her dream of professional ice skating around the world and joined Holiday on Ice, an internationally touring professional ice show.
Experience:
She has worked as a professional ice skater in Holiday on Ice with many different nationalities in Mexico, Central and South America, South Africa and all of Europe.
Since 2011 she has been living and teaching English in Slovakia, at our language centre since 2012.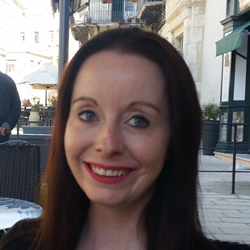 Heather Dawn
Zavaďák-Wyche
Senior Lecturer
Position:
British Native Speaker, Senior Foreign Lecturer, currently on maternity leave, working part-time
Education:
Bachelor of Arts degree from the University of Bolton, UK, in English, specialising in literature
Post-graduate degree from the University of Huddersfield, UK, in Post-Compulsory Education and Training, specialising in literacy skills
Teacher training degree
Experience:
After participating in the Erasmus programme at the University of Presov, Heather was inspired to live abroad and travel extensively.
She taught English in Prague for a year, then moved to Kosice in 2009, and she has been teaching for our language school since 2013.
He who asks is a fool for five minutes, but he who does not ask
remains a fool forever.
Mark Twain